Looking for a little me time? Visit one of our salons listed below to start your bespoke experience.
Joseph Bespoke | Wakefield
THE COACH HOUSE
10 ANDREW STREET
WAKEFIELD, WEST YORKSHIRE, WF1 3QH
Please call or text
Pay and display parking is available on the next street to us on St. John's North WF1 3QA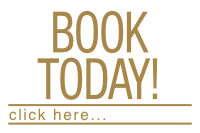 Joseph Bespoke, Wakefield, can be found in the premium estate of St. Johns. Situated within Edwardian buildings, the salon is also close by to many top attractions such as Trinity and the City Centre.
With a modern interior, deluxe hair-care range and some of the best hair stylists in the industry, Joseph Bespoke, Wakefield brings to you beautiful hair and bespoke experiences. Whether you're looking to simply add some bounce to your locks, get the on trend seasonal colour or are just looking for a re-vamp, this stunning new salon is perfect place to give your hair some TLC.
Each time you visit, you will enjoy a luxurious head massage, relax with a magazine and your choice of beverage while our expert stylist creates a look perfectly suited just for you.
Enter street adress here. Or any other information you want.
Joseph Bespoke | Ilkley
26 LEEDS RD
ILKLEY
WEST YORKSHIRE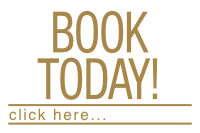 Sat amongst stunning rich heritage, our chic new salon is the perfect addition to Church Street, offering beautiful hair and bespoke services.
With an award winning team on hand who are passionate about hair, customer service and providing a personalised style recommendation, Joseph Bespoke, Ilkley is the perfect salon to visit if you are after a little added luxury.
Our extensive retail range will ensure your gorgeous new look is prolonged at home. From Kevin.Murphy to Bulbs & Roots, you should be on top of the world with a great hair day, every day. Speak to your stylist today to discover a professional hair programme to suit you.
If you are after a little oomph, or fancy a new style, visit the salon today we'll do what we can to make your hair dreams come true! Change your colour with highlights or a full head colour plus treat your hair to an intensely invigorating treatment for health and vitality. Get ready to transform your hair at Joseph Bespoke, Ilkley.